The Nordmann Fir was featured on the cover of Good Housekeeping Magazine in December 2009, and we think that these are the perfect Christmas Tree. This tree has been a good disease resistant species that doesn't need extra pesticides. We think that they have a particularly striking shape and wonderful color.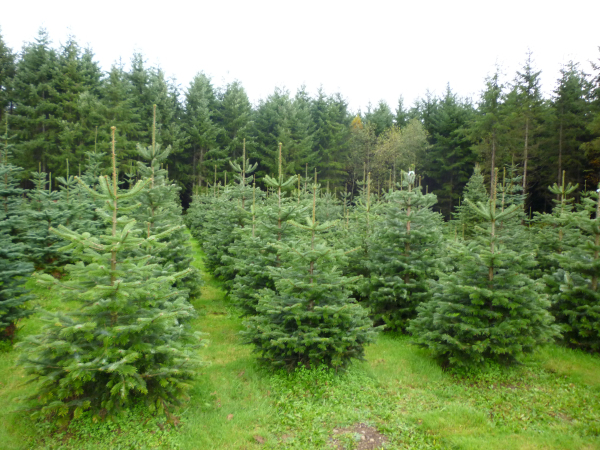 These Nordmann Fir trees are known for having nearly drop-proof needles, and we've found this to be true. With water in their stands, we expect them to stay beautiful in your home. The trees have an open limb structure that makes them perfect for displaying larger ornaments and family keepsakes, and the rounded point needles aren't sharp! They trees are a wonderful green, and look particularly striking in some of our taller heights.
Come see our Nordmann Trees, we think you'll agree that they are a remarkable Christmas Tree.